The best tool we could use for leave and staff management!
Back in October 2018, GREENTECH FESTIVAL was just an idea conceived by former Formula 1 World Champion Nico Rosberg and the two engineers and entrepreneurs Marco Voigt and Sven Krüger. Since the start of 2020, Judith Kühn – former Conference Director and Board Member of DMEXCO – has also been on board as CEO, managing all the festival's entrepreneurial business endeavours.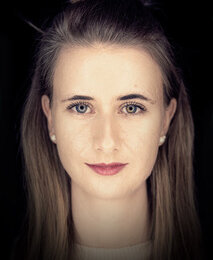 Lisa Schmidt
Team Assistant

The overviews and integrations help immensely to organise the day and the team. The settings are super intuitive and if we have any questions, the support is always there to help and advise. We save a lot more resources, time and of course paper since the implementation. The individual accesses for each individual ensure order and clarity and also the possibility to individually set holiday days, overtime etc. help immensely. In particular, the function of automatically recognising remaining days of leave makes my work easier from year to year.