It's hard to imagine work life without absence.io
Shore, the Munich software startup with 150 employees, has been making the most out of absence.io's intuitive software since April 2016.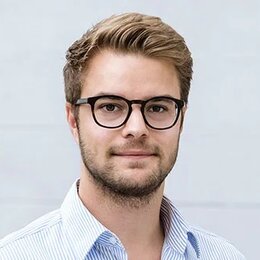 Jan Claeys
Senior HR Consultant
Company Shore
100 - 200 Employees

Which tools did you previously use for your personnel management?
"Before we started using absence.io, we just kept a bunch of different lists on hand. After we reached a certain amount of employees, this really turned into a headache. We knew at that point that we needed another tool for the job."
What were the biggest issues?
"Back then, we had different people (mostly in human resources) who were in charge of the different lists for things like vacation and sick days. Our work was unnecessarily slow, complicated, and anything but efficient because of these bottlenecks."
What do you like the most about absence.io?
"I really like how everyone has access to the status of their vacation days 24/7. If anyone is sick, they don't even have to pick up the phone! All they have to do is click a few buttons to inform their team leader. absence.io is very well designed and enjoyable to use. For an HR person like me, it's a fantastic tool to get all the information we need from our employees – fast and at a glance."
So what exactly does absence.io do for your HR administration?
"absence.io is now the only HR tool we use, as it can do a whole lot more than just absence management. Thanks to the digital personnel files and the way it supports our payroll management, we don't need any other HR software."
How do your employees like how absence.io handles vacation days?
"absence.io is an invaluable part of our company. Our employees like its fast and hassle-free approach to request absences. The app lets them request absences anywhere, and the push notifications let them know the approval status of these requests – all directly on their smartphones."